---
How To Uninstall
Product Uninstall Steps
If you find that this product isn't right for you, uninstalling the product is as easy as following these simple steps.
1. From Windows type in "Settings" and select the match that appears.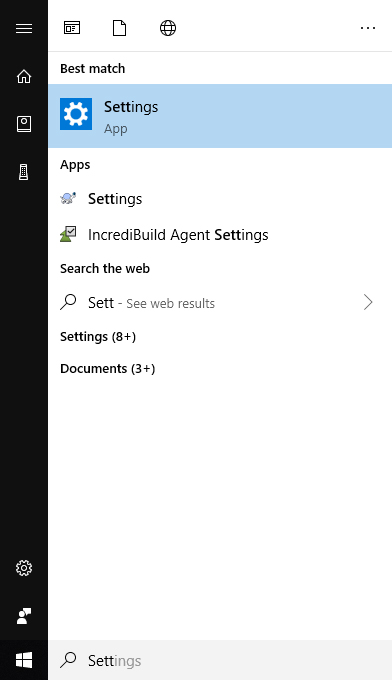 ---
2. Locate and click on the "Apps" section.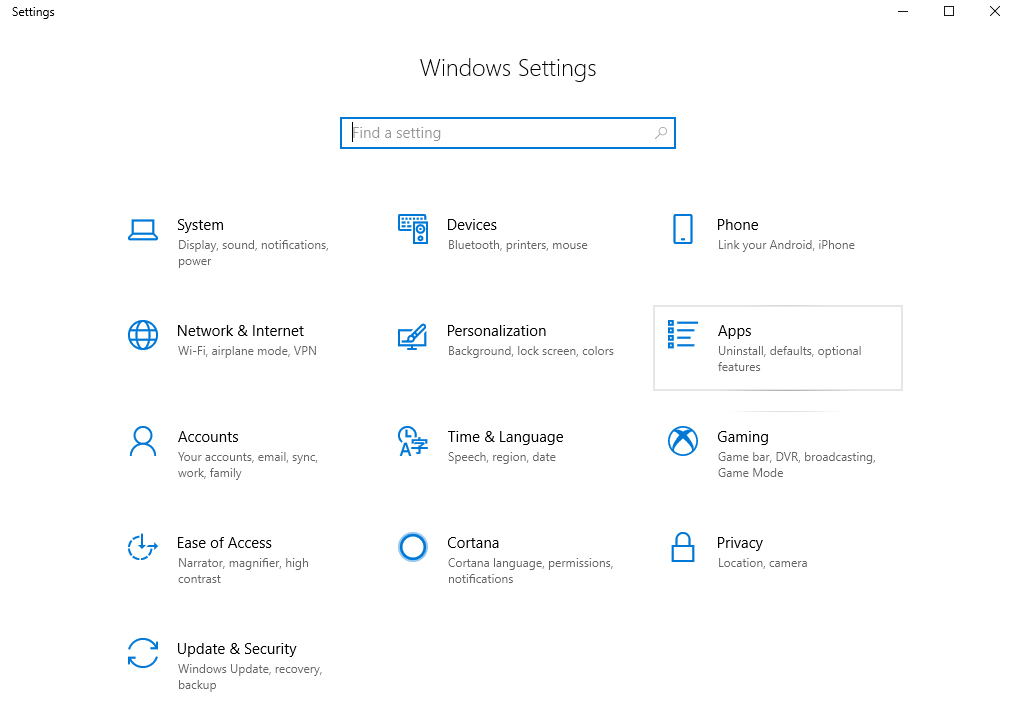 ---
3. Locate the application name, below we are removing Web Companion and select it so it becomes highlighted.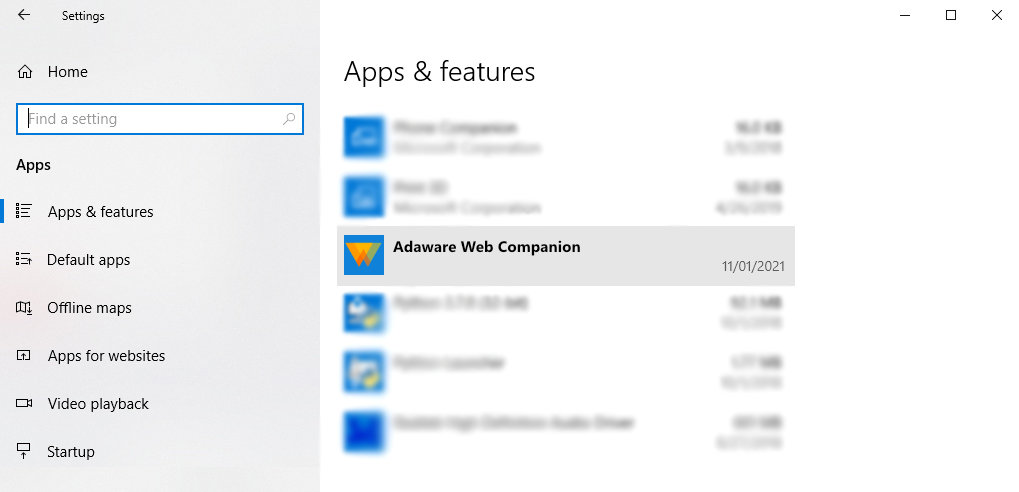 ---
4. Once you have made your selection, click "Uninstall".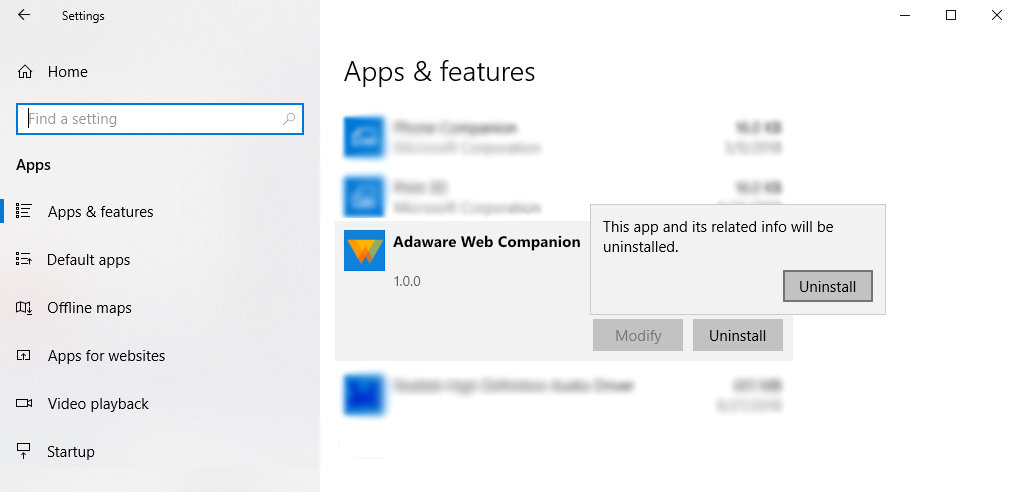 ---
5. Click "Uninstall" once more to complete the uninstall process. For added privacy, you may choose delete other options too (if available).